Highest return on equity over three years
CONSUMER PRODUCTS AND SERVICES
SEG International - Delivering high yields through the provision of affordable higher education
Supriya Surendran / The Edge Malaysia
November 18, 2019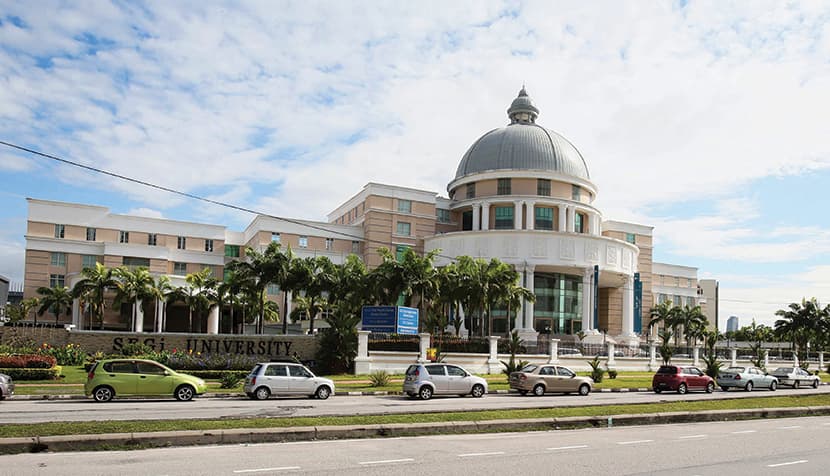 Photo by Mohd Izwan Mohd Nazam/The Edge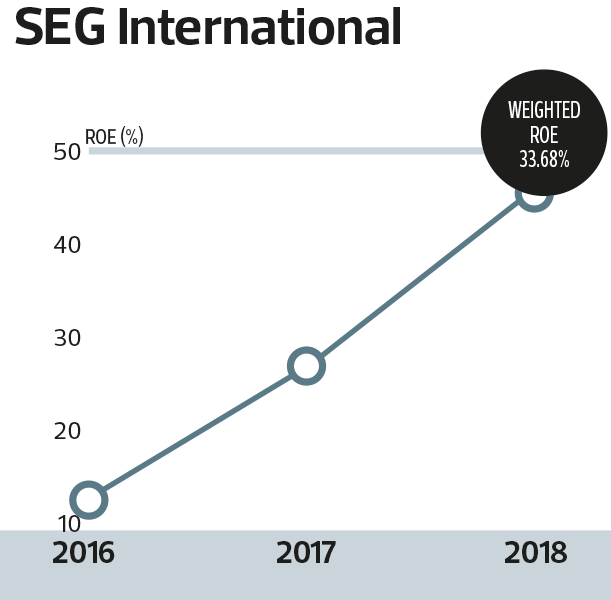 The emphasis on a quality education is more pronounced now than it has ever been before as employers seek graduates who are equipped with the resources and capabilities to grow the knowledge economy.
Recognising this, SEG International Bhd (SEGi), which operates the SEGi Group of Colleges, has stepped up its efforts to maintain its competitiveness.
Since its inception in 1977, SEGi has been offering affordable higher education programmes to youth and adult learners.
Known as one of the largest private education providers in Malaysia, SEGi now has a student enrolment of 25,000 in its five campuses in Kota Damansara, Kuala Lumpur, Subang Jaya, George Town and Kuching.
The past year was a synergistic one for SEGi University and Colleges as the group reinforced its strong global connections with internationally acclaimed universities. SEGi's degree programmes are offered in collaboration with universities in the UK, the US and Australia.
On the local front, the group has also reached out to local communities to provide education that is relevant for future nation-builders. Among the programmes offered are medicine, dentistry, optometry and vision sciences, pharmacy and biomedical science.
Its efforts have won SEGi The Edge Malaysia Centurion Club corporate award for the Highest Return on Equity Over Three Years in the consumer products and services sector.
The group successfully achieved a weighted ROE of 33.68% over three years. It delivered an ROE of 45.92% to its shareholders in its financial year ended Dec 31, 2018 (FY2018), following ROEs of 27.2% in FY2017 and 12.79% in FY2016.
In FY2018, SEGi's net profit grew 4.9% to RM42.16 million from RM40.18 million in FY2017, and was 55.5% higher than FY2016's RM27.11 million. This translates into a compound annual growth rate (CAGR) of 21%.
The group says the improved earnings were the result of its streamlining exercise, whereby assets and resources were more efficiently used.
Its revenue, however, has seen a slight decline. In FY2018, it contracted 1.5% to RM252.41 million from RM256.29 million in FY2017, and was 3% lower from RM260.25 million in FY2016.
The group has also been prudent in managing its cash pile — a total cash balance of RM53.67 million as at FY2018, against short-term borrowings of RM9.64 million.
SEGi remains committed to enhancing its shareholder value. It declared an interim dividend of 2.75 sen per share in FY2018, which translates into a payout ratio of 81%. In FY2017 and FY2016, its shareholders received 3.5 sen and six sen per share respectively.
Between March 31, 2016, and March 31, 2019, SEGi's share price gained 5.3%. It rose to a high of 68.5 sen in May 2017 from 59.8 sen on March 31, 2016.
In its current financial year ending Dec 31, 2019, the group is working hard to grow its market segments locally and internationally. It is also looking to add new academic programmes that are in demand, particularly those related to technology.
In May, SEGi University formalised its collaborative research efforts in artificial intelligence (AI) with MIMOS Bhd with the signing of a memorandum of agreement.
The agreement will bridge the gap between basic research being undertaken by SEGi University and technology development at MIMOS through collaborative research and development as well as develop a pool of human resources competent in AI.
SEGi group managing director Tan Sri Clement Hii, in a statement in the group's 2018 annual report, attributes the group's success to its dedication to excellence in providing tertiary education.
"It means investing in our vision — whether it is a comprehensive library, state-of-the-art laboratory or simply just making the learning, teaching and researching experience a more conducive one," he says.
"It means keeping our ears to the ground on what employers want not only today but also in the future, and incorporating ways to meet these needs in our curriculum."
See the other winners in The Edge Malaysia Centurion Club Corporate Awards 2019 here.